Back to Case Studies
CI Select Case Studies
Thompson Street Capital Partners
2020 | Saint Louis, Missouri
An amazing project in an equally amazing space.
Working on the top floor was a real treat and the view is simply breathtaking
The Challenge:
Thompson Street Capital Partners moved into the top floor of the new Centene Tower, one of the St. Louis area's preeminent office spaces. Thompson Street worked with HOK on designing the space. Every detail of the space was to be purposeful and executed to perfection. Our job was to furnish their new space with equal purpose and precision, complementing the architectural details while reflecting the culture of the pre-eminent private equity firm.
The Solution:
We designed the space with modern yet timeless furnishings. With a subtle hint of eclectic, we furnished the private offices, library, café, and conference rooms with a combination of Knoll and Datesweiser products finished in a light white oak veneer intended to complement the warm architectural elements throughout the space. With seamless glass walls throughout, the furniture provided a contemporary and clean aesthetic. Meeting rooms and lounge spaces were curated with a wide array of unique and artful pieces highlighted by a gorgeous marble-topped boardroom table.

The Result:
A timeless and beautiful space that Thompson Street Capital Partners can be proud of. It is a space that is a pure reflection of their brand, their culture and their values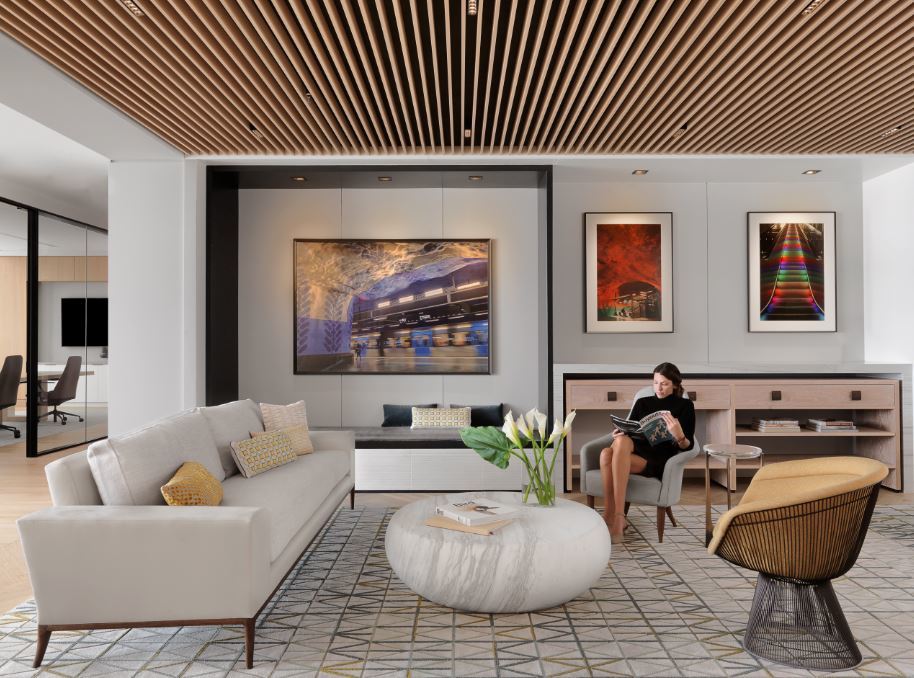 ---
Products
Furniture
Flooring
Architectural Products
---
Get this and more delivered to your inbox
Sign up now for email updates from CI Select.
Sign up for Email