Back to Case Studies
CI Select Case Studies
Melton Machine
From beginning to end, the clients were amazing.
We were really able to put our consultative practice to work on this project. The collaboration among the clients, the architectural firm and ourselves really helped make this space functional and beautiful.
The Challenge:
Melton Machine is a market leader in designing and manufacturing factory automation with a focus on the automotive industry. They are known for their innovative and premium-quality solutions. When they built their new space, they were looking for a facility that would give them room for continued growth, that projects their innovative culture and brand, attracts and retains top talent and fosters collaboration across their engineering, sales, service and manufacturing teams.
The Solution:
The CI Select team, partnering with Gray Design, focused on functional and comfortable design that was a blend of modern to accentuate Melton as an innovator with timeless aspects that would never go out of style. We furnished private offices for the Melton Executive Team who have frequent meetings with clients, employees and partners along with workstations, generous in size, that fostered collaboration among project teams. Each employee was furnished with stand-up desks promoting health and wellness. The open planning model was supplemented with numerous conference and breakout rooms further facilitating collaboration. The red, wood tones and black and grey accents all reinforced their branding
The Result
Melton Machine now has a space that can grow with them. The employees feel valued and invested in. The partners and employees have a progressive space that meets their needs and is flexible for their ever-changing business. The space reflects their brand and culture. Clients can find comfort in doing business with a company that takes themselves seriously and understands where they came from and where they are today.
Additional images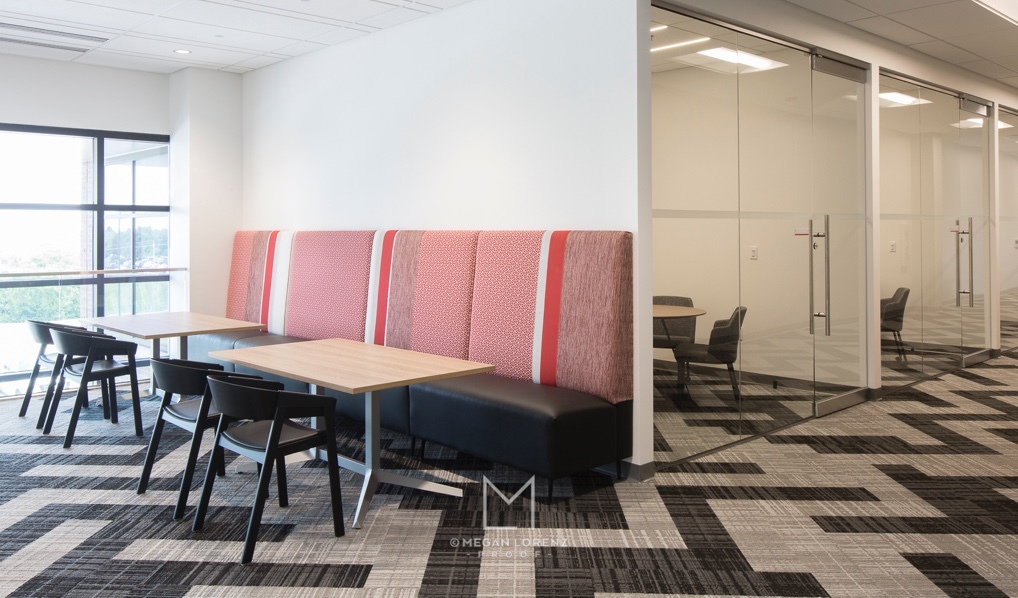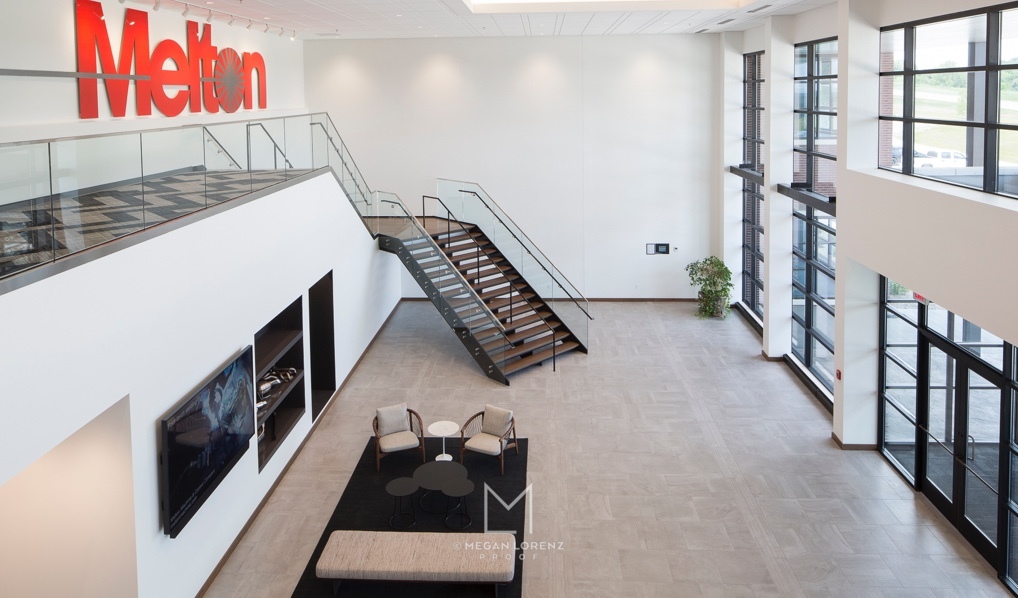 ---
Products
Furniture
Flooring
AV Technology
Architectural Products
---
Get this and more delivered to your inbox
Sign up now for email updates from CI Select.
Sign up for Email