Back to Case Studies
CI Select Case Studies
Ladue Horton Watkins High School
2019 | Saint Louis, Missouri
From beginning to end, this was an amazing project.
We were really able to put our consultative practice to work on this project. The collaboration among the clients, the architectural firm and ourselves really helped make this space functional and beautiful.
The Challenge:
Ladue Horton Watkins High School was a facility built in phases spanning the 1950's and 1960's. The facility had not undergone any significant improvements since it's opening. The Ladue School District had an $85 million bond issue approved by their voters to transform their high school into a leading 21st Century facility. The plans included a new, three-story, 127,000 addition to house their STEM classrooms, new media and music centers along with a complete overhaul of the 128,000 square feet of existing classrooms, cafeteria and library.
The Solution:
The CI select team performed discovery with the heads of each department to gain insight into their unique furniture needs. From those meetings, CI Select developed a range of unique mock-ups for each educational discipline for the school district to experience firsthand and see how well they suited their needs. Based on the positive feedback received through pre and post surveys, CI Select proceeded to furnish the entirety of the more than 250,000 square foot project including classrooms, the media center, library, cafeteria, multi-purpose rooms, administrative, teacher and counselor offices.
The Result
Partnering with architecture firms Bond Architects and Hastings + Chivetta as well as General Contractor SM Wilson, CI Select furnished and equipped the new Ladue Horton Watkins High School with a range of Knoll, KI, HON, Media Technologies and Versteel products to create a modern, state-of-the-art learning environment that is flexible and adaptive to the learning needs spanning the breadth of the district's curriculum and extracurricular programming.
Additional images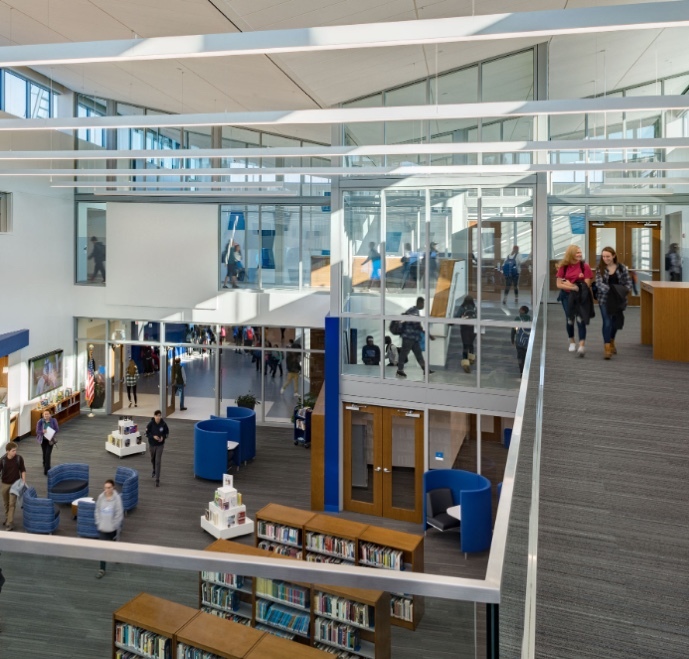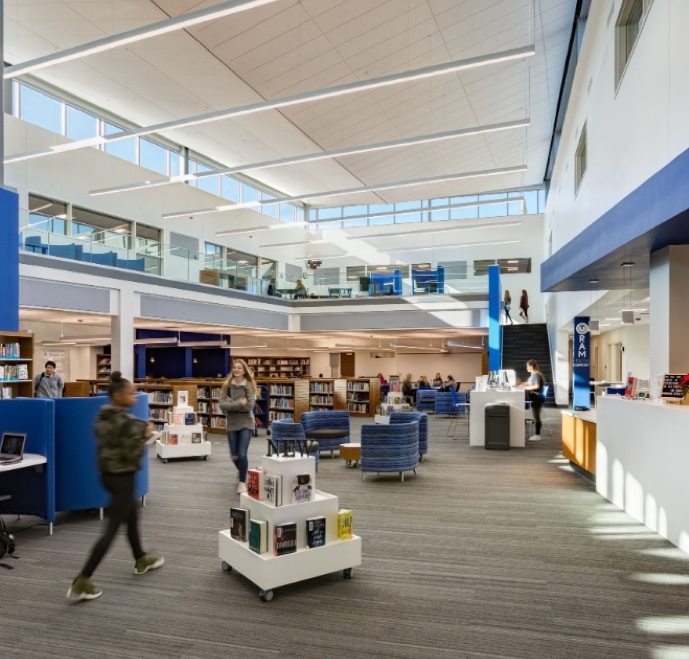 ---
---
Get this and more delivered to your inbox
Sign up now for email updates from CI Select.
Sign up for Email