Back to Case Studies
CI Select Case Studies
FGM Architects
2020 | Saint Louis, Missouri
This was truly a Passion Project.
We worked with an amazing team of architects and designers. This project was a treat and the photos speak for themselves.
The Challenge:
FGM Architects has six offices throughout the Midwest. They recently relocated their St. Louis office to a new location in one of downtowns premier office towers. They wanted to make sure their new space was a clear reflection of their brands purpose, that of enhancing communities by creating quality environments. The space needed to inspire, foster collaboration and creativity and serve as a tool to attract and retain the best talent in order to best serve their clients and communities.

The Solution:

For FGM, our focus was on flexibility and functionality. The open floor plan provided a blank canvas allowing us the opportunity to create a sense of community with open office workstations, casual collaborative spaces and more formal meeting rooms. The balance of dedicated and shared spaces fosters creativity while supporting a wide range of functionality. From individual focused work, to team meetings, to companywide gatherings, the furniture and technology was designed to support it.

The Result:

"FGM Architects desired a design studio that embodied innovation, collaborative problem-solving and engagement with everyone who visited the space. CI Select partnered with Knoll understood that desire immediately and partnered with us to not only achieve our vision but go beyond the vision. The solutions achieved working together have taken the design thinking culture to a new level with flexible communal spaces including a commons with the ability to easily arrange the furniture into a variety of ways for various types of meetings, a team lounge for casual collaboration, a formal board room and a variety of team rooms for 2 to 4 people. The workstations also reflect the flexibility desired with a movable table between stations and adjustable tabletop surfaces for sitting or standing. CI Select also worked with us on the technology to create state of the art communal spaces for seamless video conferencing and communication across the entire 6 office firm. The CI Select teams depth of knowledge and understanding of the trends in the industry allowed us to not only achieve our vision but exceed it. We are very proud of our new home and proud to call CI Select a partner."
Timothy E. Kwiatkowski, AIA
FGM ARCHITECTS
Other notable images.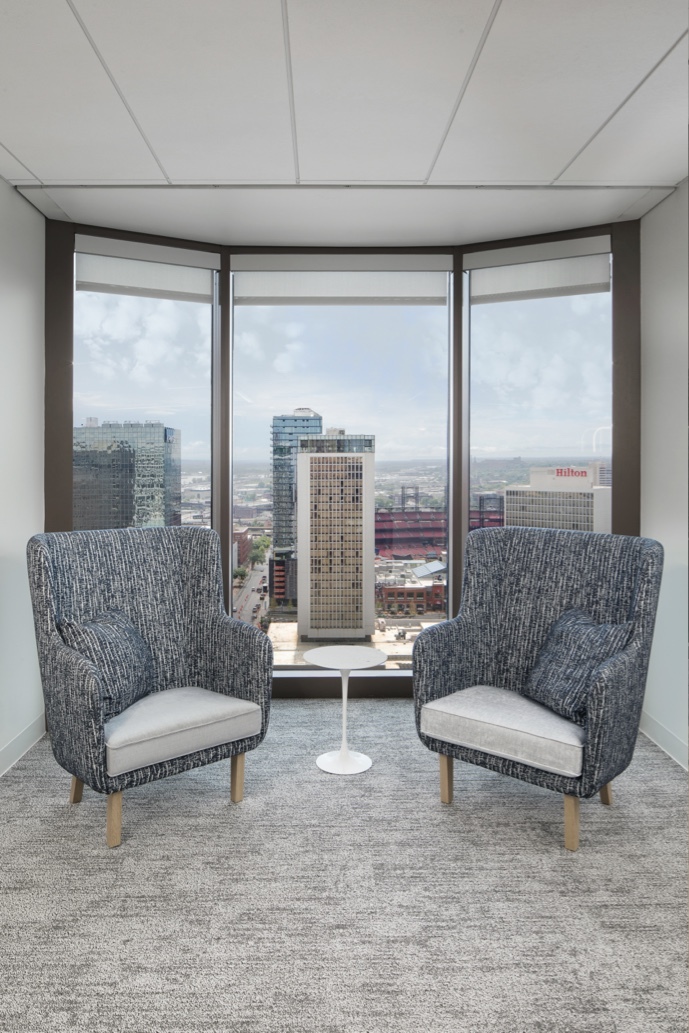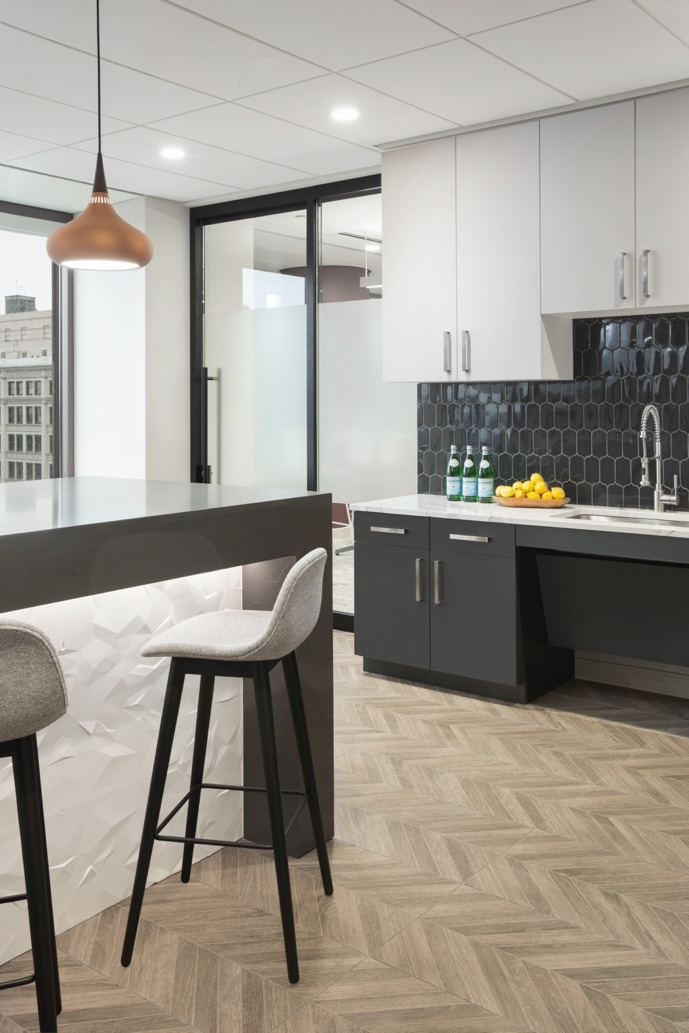 ---
---
Get this and more delivered to your inbox
Sign up now for email updates from CI Select.
Sign up for Email