Back to Research
Knoll
Unassigned Workplace Etiquette
Workstyles have changed and so has the workforce. No longer is the workplace population comprised of just resident employees who are on-site full-time. Today, a network of mobile employees, remote workers, part-time employees, contract workers and consultants work collaboratively across disciplines in teams and tasks that shift as frequently as their projects.
Download PDF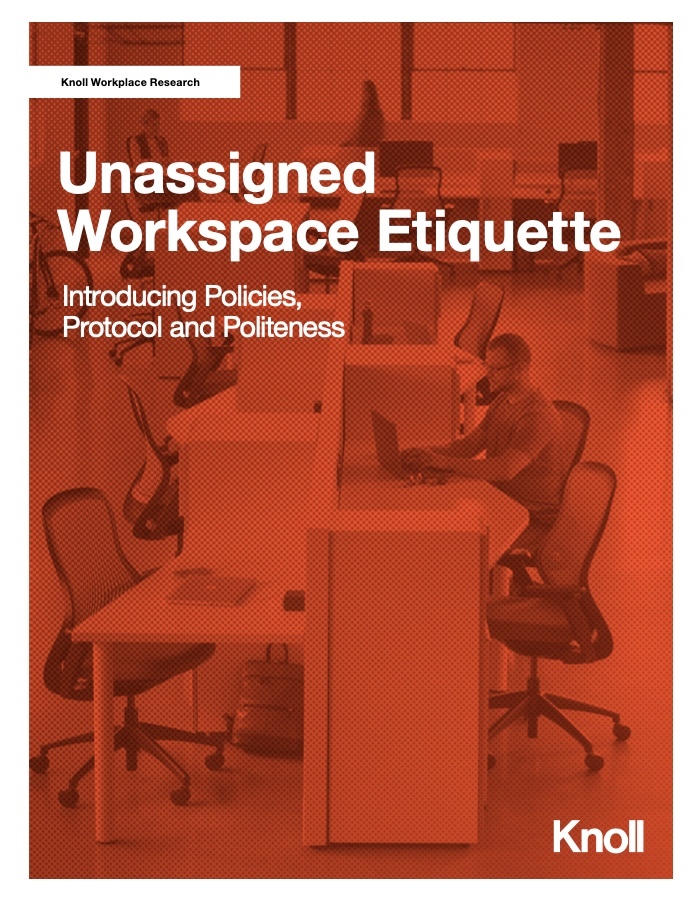 Replacing traditional space ownership with a community of shared spaces meets the needs of today's workers, fluid workstyles and collaborative group-based work.
Whether you are considering a move to hoteling (a reservation-based system), free address (first come, firstserved) or a combination, unassigned seating can create an adaptable workplace that yields numerous benefits to your organization and its employees.
Shared workspaces can help optimize space utilization, potentially reducing real estate expenses. Additionally, the varied spaces within an unassigned environment empower individuals to choose the workspace they want at the time and place they prefer.