Back to Research
Knoll
Open Office Etiquette
Cost considerations and space utilization can direct an organization's decision to move from private to mostly open space. However, achieving strategic goals and supporting a firm's mission, brand message and culture often play a more significant role. By improving collaboration and communication, flattening hierarchies and eliminating siloes, open environments can catalyze the innovation businesses seek.
Download PDF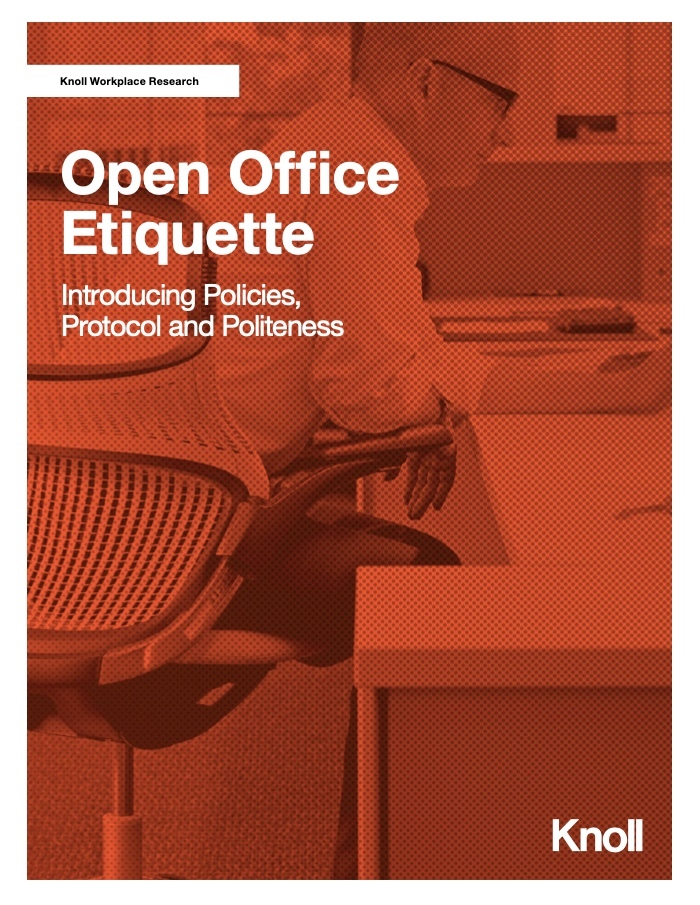 Removing barriers and creating a more efficient footprint brings additional benefits. Open office environments can enhance workplace flexibility and provide the agility to meet evolving business needs. Infusing a workplace with natural daylight helps achieve sustainability and wellness initiatives.
Transforming a workplace to a more open setting creates an opportunity to drive other organizational changes. A successful approach to the shift is pragmatic, holistic and begins well in advance of occupancy. It continues through the actual transition and includes regular updates and check-ins. Developing and introducing appropriate guidelines, expectations and etiquette to the workforce will help streamline your firm's adjustment to its new environment, minimizing downtime and lowering stress levels. This paper provides advice on the process for developing workplace protocols and presents an example of guidelines for a hypothetical company that addresses some typical hot button issues.
Previous Research Resource