Back to Research
Knoll
Managing a Remote Team?
With today's technology-enabled mobility, supervising a partially distributed team has become more commonplace. But if your entire staff has had to move to a remote framework, navigating your role as a leader can feel a bit daunting. There's no doubt that change can be hard for everyone on your team—including you.
Download PDF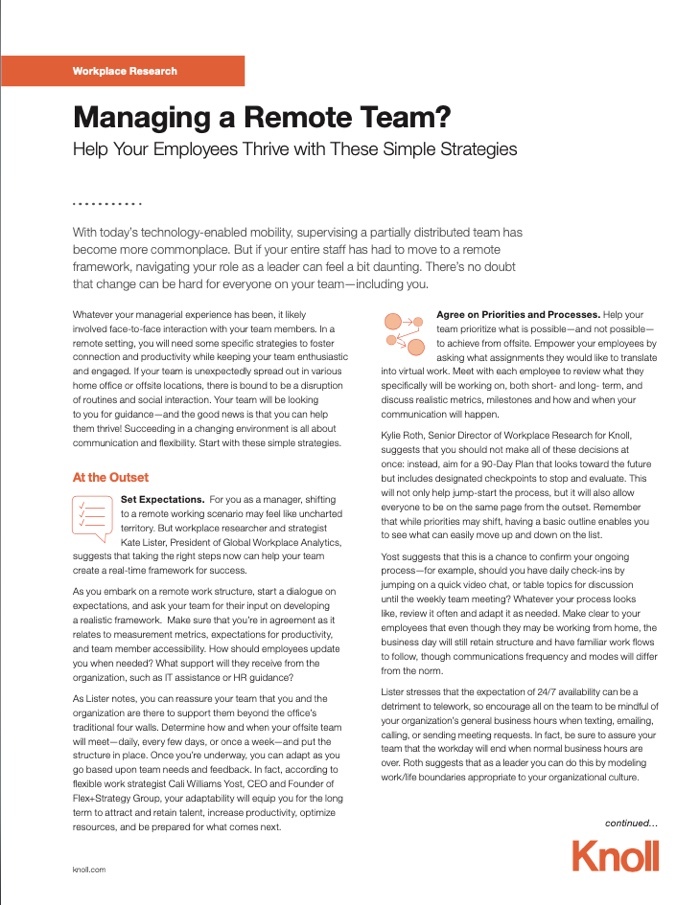 Whatever your managerial experience has been, it likely involved face-to-face interaction with your team members. In a remote setting, you will need some specific strategies to foster connection and productivity while keeping your team enthusiastic and engaged.
If your team is unexpectedly spread out in various home office or offsite locations, there is bound to be a disruption of routines and social interaction. Your team will be looking to you for guidance—and the good news is that you can help them thrive! Succeeding in a changing environment is all about communication and flexibility. Start with these simple strategies.
Previous Research Resource