Conforming Workplace
Conforming Workplace
Today, tomorrow and everything in between.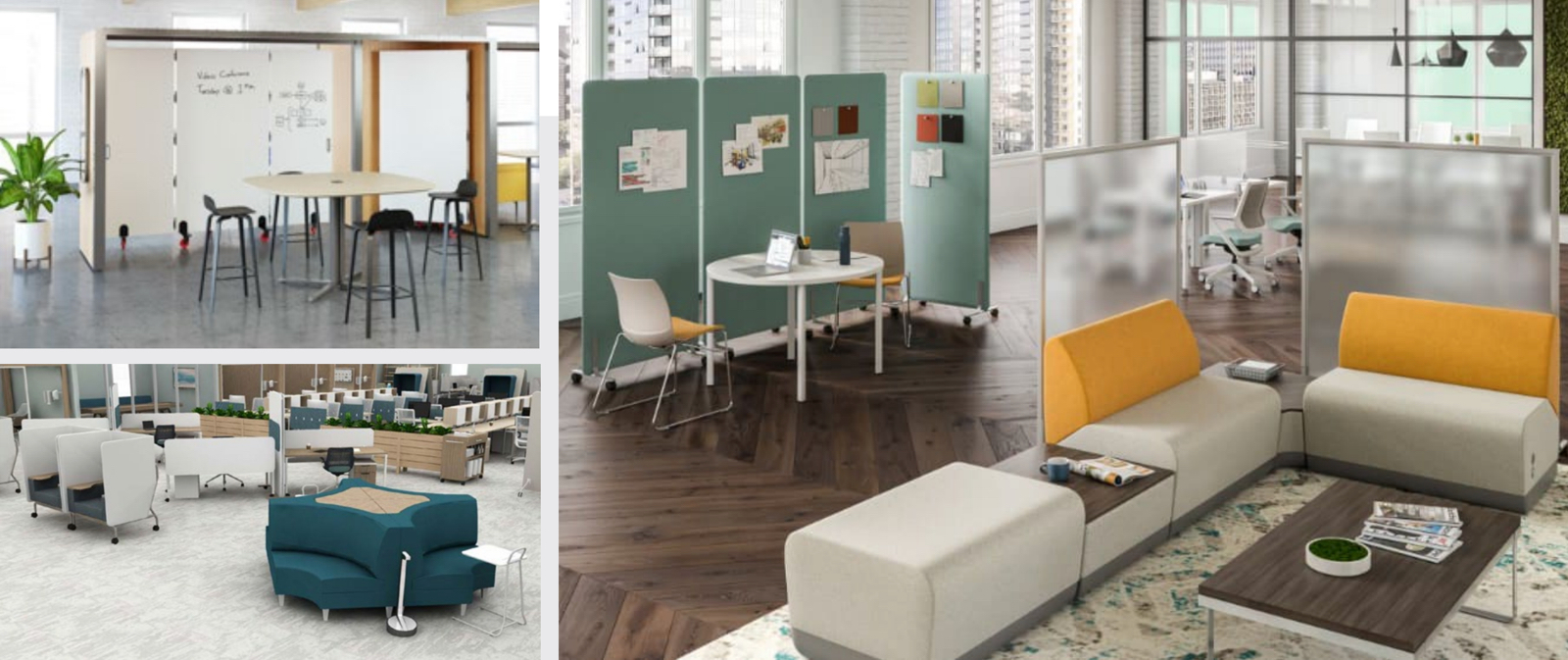 With companies beginning to chart their plans for re-entry from the pandemic, many are grappling with a range of competing realities related to a post-pandemic environment. The challenge is how can we help facilitate and support a flexible working environment?
Our thoughts and insights
This white-paper will help you understand your employee, their motivations and anxiety as well as what other industries are doing to prepare for the "new normal".
28 - Feb - 2021
Because One Size Doesn't Fit All
Solutions for the Return-to-Work Challenge

Learn More
15 - May - 2020
The Hidden Opportunity in your COVID-19 Recovery Plan
This is the second white paper in an ongoing series focusing on helping organizations develop their plans to return to the workplace following the COVID-19 closings across the country.
Learn More
Return to Work
COVID-19
Employee Safety
Interested in learning more?
We welcome you to tour our showroom for us to share how we've incorporated The Conforming Workplace into our own space.
Please complete the form below and one of our solution experts will get in touch with you to schedule a time.