Back to Articles
15 - May - 2020
The Hidden Opportunity in your COVID-19 Recovery Plan
Throughout all of this tumult, one of the more upbeat data points resulting from the pandemic is that employees have indicated they trust their employer to provide accurate and useful information related to the coronavirus.
---
Admittedly, organizations and their employees are focused on the immediate present as a result of the COVID-19 pandemic and the resulting impacts on the economy. Companies and organizations across the country have been shut down for two months. They've witnessed massive impacts on productivity and sales and had to make the hard decisions to implement layoffs, furloughs and compensation cuts.
For employees, they've predominantly been in their homes during that time. They've scratched and clawed to try and make it all work. They've done everything possible to remain productive while working remotely. They've helped their kids with distance learning, tried to entertain them and keep the mood light since their usual routines have been put on hold. They've helped their elderly parents with grocery shopping to avoid their risk of exposure. And yes, they've felt the impacts on their income and financial stability.
Throughout all of this tumult, one of the more upbeat data points resulting from the pandemic is that employees have indicated they trust their employer to provide accurate and useful information related to the coronavirus. According to Forester's Q1 2020 US PandemicEX Survey conducted in early March, 85% of employees rank the information they receive from their employer as at least somewhat trusted.
In the U.S. 69% say they trust their employer to respond effectively and responsibly to the coronavirus outbreak …

Edelman Trust Barometer

11-may-2020
That puts the employer second after television and newspaper media and above the information they receive from Government agencies or social media platforms like Facebook and Twitter. This data is corroborated in other studies as well. Global communications giant Edelman, in the Edelman Trust Barometer survey about the virus, a majority of respondents indicate they trust their employer is better prepared to respond to the virus than their country. In the U.S., 69% say they trust their employer to respond effectively and responsibly to the coronavirus outbreak and 75% say businesses have a responsibility to ensure that their employees are protected from the virus in the workplace.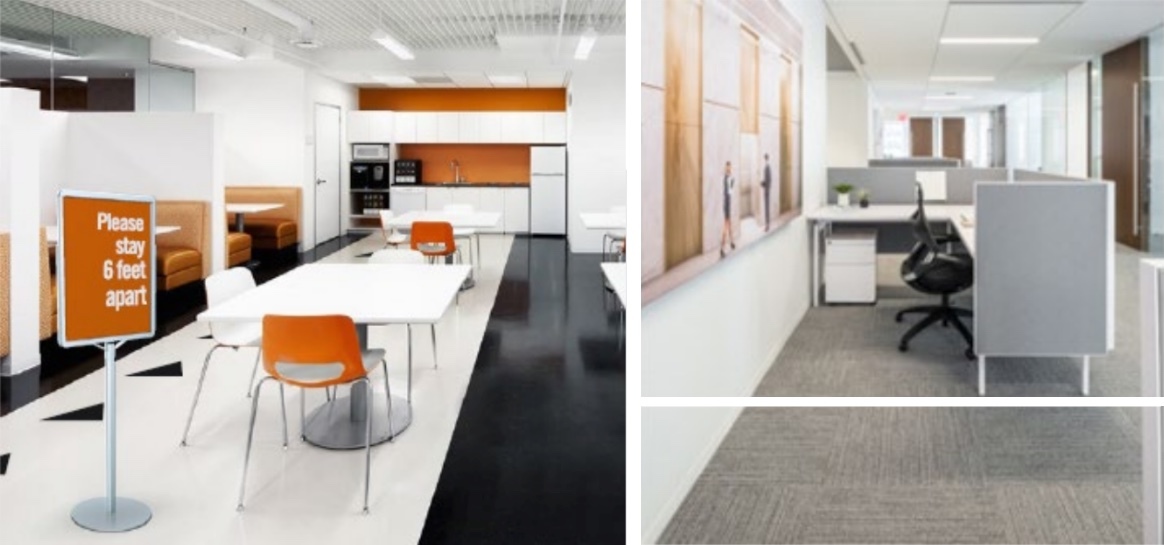 For businesses and organizations, this is an encouraging shift in the dynamic of trust betweenemployers and employees. That dynamic had been heading the wrong direction in recent years asthe topic of income inequality has gained focus in the political discourse. Over the last decade, fromthe financial collapse of 2008-2009 to the increasing financial divide to the more recent decline in trust of traditional sources in media and government, consumers have demonstrated they have a growing trust deficit in companies and their leadership.
As business leaders, we now have a unique moment in time to recapture their trust. Our behavior, words and actions in how we proceed on the path back to normal, or the new normal coming out of this pandemic, is an opportunity to rebuild and restore that essential element of trust our employees have in us.
At CI Select, we've been conducting a series of virtual roundtable discussions with our customers. These roundtable discussions have been among executive-level Facilities Management at some of the leading organizations throughout the area. From these discussions, we're hearing a number of consistent themes organizations can use to maintain and even foster the trust their employees have in their employers and the leaders of them.
Throughout the process, transparent, honest and empathic communication between employers and employees is imperative for a successful return.
Overall, employers and employees share a number of emotional traits. Both employer and employees are grappling with the financial stresses that have been caused. Unlike some of the past downturns, these financial stresses were of no fault of the employer or employee. Unlike the financial collapse in the fall of 2008, this isn't about unethical behavior or excessive risk-taking.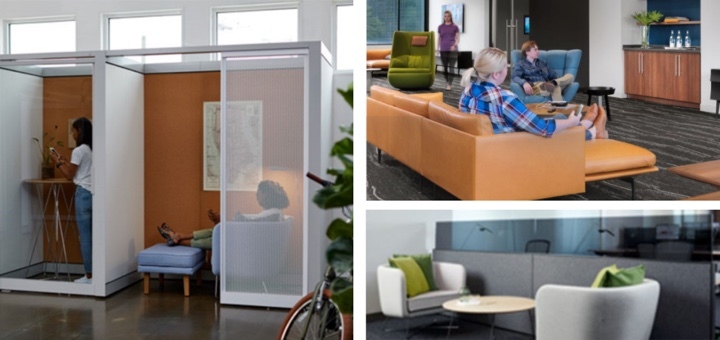 Safety and well-being are another shared sentiment between employers and employees. The tug between financial well-being and physical safety is a delicate balance. Employers should make it very clear that return to work isn't a race to be the fastest. Employers are planning a phased approach. It isn't about speed. It's about returning in a manner that is appropriate and considerate for both the company and the employees.
Managing the density of employees returning to the workplace demonstrates the employer recognizes their responsibility in balancing financial and physical well-being will only enhance the employees' confidence their employer is focused on doing the right thing. Employees want to get back to work. They miss their cherished work relationships and company cultures. Yet they know there are risks involved until there is at least a successful treatment, if not a vaccine. Knowing their employer is equally as concerned about their physical well-being as they are about getting business back on track will enhance the level of trust and have a positive long-term impact on loyalty and productivity.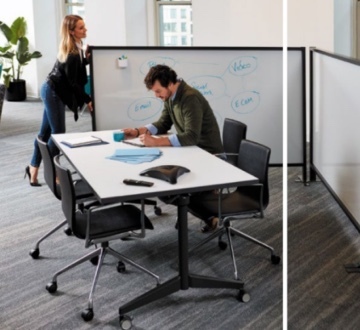 Our series of roundtables also revealed that many organizations have recognized that it's time to abandon some of the longstanding perceptions about productivity. Many participants mentioned that their organizations previously held the belief that if the people weren't in their chairs, they weren't being productive. Now, organizations are recognizing that as outdated thinking. But, one of the unknowns many of the participants mentioned is the uncertainty of whether or not the same level of productivity can be maintained when working from home once things reopen in their communities. Through a series of changes in policies, behavior and culture, their organizations can balance the quality of life and flexibility employees like about working from home while maintaining productivity and the company culture that are crucial to continuing the success of their organizations.
Roundtable participants also discussed the delicate balancing act their organizations are working through to enact the proper guidelines and policies to ensure compliance. While policies are viewed as more of a mandatory, guidelines allow for more latitude among employees to determine what's most appropriate. Most participants recognized that ultimately, successfully returning to the workplace will boil down to effective compliance among employees throughout the organization. Yet they also acknowledge that there are risks associated with policing these new guidelines or policies along with appropriate escalation procedures. Looser approaches place more autonomy on the employees yet leave the potential to expose the organization to liabilities.
And finally, our virtual roundtables have revealed the importance of two-way dialogue. While employees are counting on their employer to share truthful information about the pandemic, the way the organization shapes their plans to return to work should be based on dialogue between employees and management. Fielding surveys to gauge what's most salient on the minds of employees and engaging a diverse range of employees on task forces or committees involved, will unite employers and employees around the concept of shared success. Success will only occur if it is realized among both the employer and their employees.
At CI Select, we plan to expand these virtual roundtables throughout the recovery. Change Management has always been integral for our organization to design harmonious workplaces and deliver in sync with the needs of our clients' organizations. In this moment in time, fraught with uncertainties and unknowns, we've found these roundtable discussions to be illuminating and reassuring to all involved.
And the nature of the discussions held in the roundtables is precisely the type of dialogue that will enable employers and employees to navigate our way through this unprecedented moment and chart a course to renewed and enhanced levels of trust and confidence between employers and employees. For organizations to communicate and behave in a manner that demonstrates the importance of shared success as the driving force behind their reopening, it will give employees the confidence to return to work in the short-term, knowing their well-being is as important to the organization as it is to them. For now, we all have short-term decisions we'll all be making to return to the workplace. We should all recognize that the actions we take now, in this moment, can become a positive springboard for the long-term culture of our organizations.
---
Get this and more delivered to your inbox.
Sign up now for email updates from CI Select.
Next Article
The Three D's of Office Furnishing for Post-COVID19 Return to Work
Read Article