Back to Research
HON
Material Trends
Featuring four topics including Color Theory, A Touch of Home, Material Selection and Inspiring Palettes.
Download PDF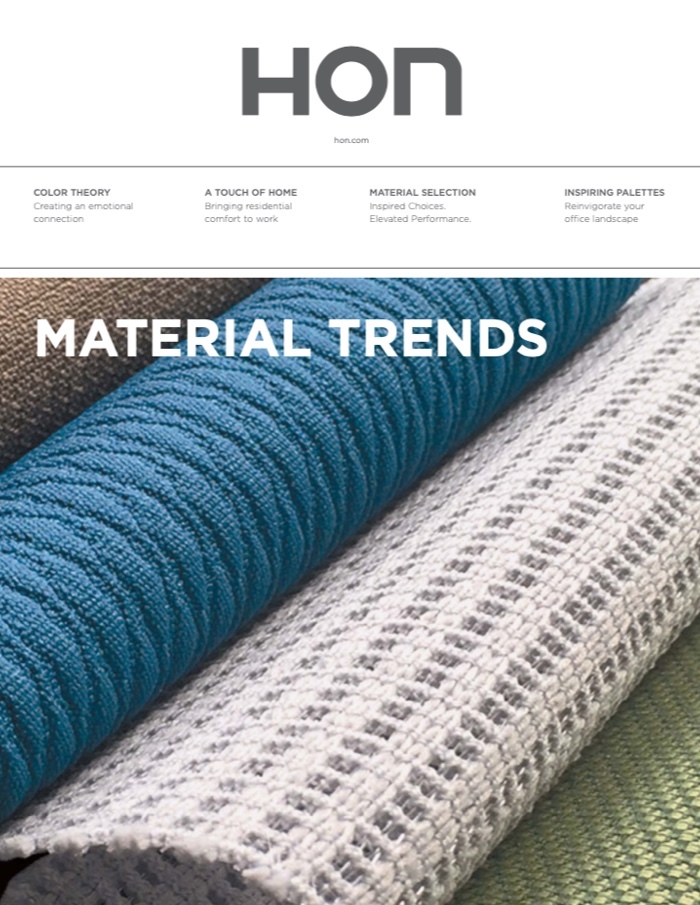 THE ROLE OF MATERIALS IN THE WORKPLACE
We've all seen how some spaces within the office are constantly buzzing with activity. So what makes these places so inviting? Often times, it's about the emotional connection people feel toward these magnetic settings, and this feeling can be greatly influenced by carefully chosen color palettes. Material selection goes far beyond a reflection of personal preferences. In fact, the right paint colors, textured finishes and fabric patterns can sharpen focus, calm nerves and increase productivity.
Previous Research Resource